I am starting to create a Professional Portfolio for myself. I will taking my time with creating this portfolio, as I believe that a viewer's first glance at your portfolio can determine their decision on whether they will carry on looking, or exit.
I planned my Portfolio on paper. I wanted to plan the design, colours, text and images before hand, so I would know what it will look like before actually doing it. I could also list down all of the page I want, with the different information I need to include.
I decided to include my CV on my Portfolio. I learnt from my research, that other Floor Managers were also doing this, so I thought I should too, to keep up with the competition. My CV was very old, it included jobs and experiences from many years ago, which are not longer relevant. It also wasn't very 'media professional'. I needed to update it before posting it on my Portfolio. I wasn't entirely sure how to write a CV, especially a professional CV, so I have used a number of sites to use as a template.I have been using Prospects to help with re-writing my CV.
I have started to plan my portfolio. I will be spending a lot of time of this plan, as I think planning for something so important is what makes it successful. So far I have decided that I want my profile to have a plain background, with pops of colour. I want it to be eye catching, so I think the bit of colour will do this. Especially using different colours for headings and having colourful, interesting images.
I have been using the site Clippings.Me to start creating my portfolio. The site is very easy to use, used by other professionals and they have some great advice about how to get your portfolio to be successful. I will be following their guide to writing the perfect portfolio which I have copied below;
You want to make sure your writing portfolio achieves its objectives – if you're an author, that may be to get you a book deal. If you're a student, it's likely academic consideration and if you're a freelance journalist, it could be to get you an article commission. So think hard and be specific about what your portfolio should tell the people that come across it. Doing so will make drafting your copy and planning out the different sections much easier.
Common Objectives
To get a job – you'll be sending your portfolio to prospective employers or clients, so your main aim is to impress in the field you work in.
To sell – you've written some great stuff, and now you want to sell it to an agent, publisher or commissioner.
To be more visible – you want a place where people can find you online and learn more about what you do.
Once you know what the aim is, write that down somewhere. As you build your portfolio, every time you write a sentence or add a piece of work, ask yourself "does this addition help my objective?" If the answer if no, don't add it.
The days of the hard portfolio are definitely over – for 99% of portfolio users, digital is the right way to go, as Steve Buttry explains in this excellent blog post.

Steve Buttry
Digital Transformation Editor at Digital First Media
We're way past the days of deciding which half-dozen hard-copy clips to stuff into an envelope with your résumé. Unless an employer specifically asks for a hard-copy application, you should apply by email with a hyperlinked résumé. Even if the employer asks for hard-copy (and if you want to work for someone who needs hard copy), you need a URL (or a few) at the top, guiding your future boss to a place to study your work at length.
There are tons of options for creating portfolios out there – clippings.me is one of them, but you can also build your own using a tool like WordPress, Wix or Weebly. However, your choice of tool will likely be determined by the formats that you chose to include in your portfolio. So spend some time considering your pieces of work and the formats that you use the most often. Below, I've included some of the most common, but you may have others:
Writing
Plain text, links, PDF files, Slideshare presentations, Scribd documents
Images
All common image format files, plus 'rich' media files like Flash and Shockwave. Also, material you've posted on photo upload sites such as Flickr.
Social media
Storify curated stories, Twitter feeds, Facebook Posts
Videos
YouTube videos, Vimeo videos, Wistia videos, embedded newsreels
Audio
Podcasts (mp3, AAC or other), AudioBoo files, SoundCloud files
Back when I founded clippings.me, it only allowed for the addition of links and PDF files – but now you can embed all of the above, and most journalists I see take advantage of that functionality. You'll want to consider this before moving onto the next step.
Finding a portfolio provider
Journalists have tons of options here – I've included some of the most common ways journalists build their writing portfolio below:
Elana Zak
Social Media Producer, Wall St Journal
If you need some more help choosing, googling 'journalism portfolio tools' is a good place to start. Plenty of other people have taken a look at what's available too though. We'll start with this piece by Elana Zak for 10,000 Words, which covers WordPress, Clippings.me, Pressfolios, Flavors.me and About.me
They all offer the ability to create a customizable URL, are free (unless you choose the paid version), and don't require you to know any code. The most work you'll have to do is click the mouse or trackpad.
Sarah Marshall
Technology Reporter, journalism.co.uk
Another roundup by journalism.co.uk's Sarah Marshall, took a look at various portfolio tools available last year, including clippings.me, Contently, Journalisted, Muck Rack and About.me. Sarah also pointed out that it's critical to pay attention to your social media channels too:
Whether applying for a job, pitching as a freelancer or showcasing your work, an online portfolio with a biography and links to your work can be hugely valuable. Of course LinkedIn, Google+, Facebook and other platforms provide journalists with an online presence, and it is always worth paying attention to your bio information available on social networks as other people will search for you.
Overwhelmingly, journalists using clippings.me tend to opt for a simple layout which draws attention to work with little in the way of fancy distractions on the site. My strong style advice would be to keep things as simple as possible, and try to let your writing speak for itself.
Typefaces:
Use a crisp, clear font which is professional and legible – no MS Comic Sans if you want to be taken seriously. In addition, try to keep the font size above 14pt, ideally edging towards 16pt, to maximise the readability of what you've got. Another neat trick here is to increase the line-spacing, which will give your writing more room to breathe.
Colors:
Again, keep professional – shocking pink and lime green are rarely seen in portfolios, and there's probably a reason for that. If you choose to have a background color, make sure it's sufficiently contrasting with the text for things to be easy on the eye – using two different shades of blue for background and text, for instance, is usually a bad idea.
Width:
I STRONGLY ADVISE AGAINST HAVING A FLASH-BASED SITE
Some portfolio sites include a mobile option, but not all of them. If there's a chance people will be checking out your portfolio on a mobile or a tablet, you'll want to make sure it scales correctly on different screen sizes. For this reason, I strongly advise against having a flash-based portfolio, which generally won't work as designed on mobile devices.
Pictures:
Too many images may end up distracting from your writing, but there's no doubt that images can liven up a portfolio. Try to make sure the images that you use are compelling and colourful, relate well to the words next to them and don't take too long to load.
Now the fun bit begins! We generally recommend adding between 10-20 pieces of work to an online portfolio – the overall aim here is to give a snapshot of what you can do in an overview that the other person will actually be able to finish. Don't feel that you have to include everything that you've ever written.
Susanna Speier
Freelance Digital Journalist
Choose a selection that best serves the purpose you identified in section 1. Generally, it's good to use work that shows the versatility of your skills, but this may not be the case for your specific needs. As Susanna Speier identified in agreat Poynter piece on journalism portfolios:
Recruiters and HR departments simply "don't always have the bandwidth" to research a candidate on the Internet, said Lars Schmidt, NPR's senior director for talent acquisition. Schmidt said he prefers journalist portfolios that are clearly categorized. He also advises journalists to organize their portfolios according to the job they're seeking.
Most portfolios I see are a mix of links and PDF uploads, although there's certainly no harm in using more of one than the other. Do remember, if using links, that they have a nasty habit of moving or changing over time, so it's sometimes best to host the files yourself or set a schedule to come back and check that everything's still where it should be.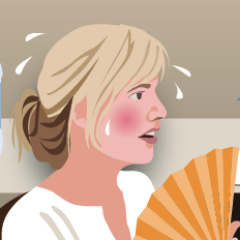 Kat Downs
Graphics Director, The Washington Post
Based on the formats you identified earlier, you'll want to make sure you've got enough examples to show the versatility of what you do. Multimedia portfolios can be trickier to make but offer a better overview in the long term – as The Washington Post's Graphics Director Kat Downs explains in this ItsAllJournalism podcast.
You'll want to pay more attention to the order of your written work, though – make sure it's logical. Some people display their clippings by date, some prefer to do it by section type, and either is fine as long as you're consistent.
Emily Ingram
Mobile Product Management, The Washington Post
Emily Ingram has some superb advice in this series on how to build your own WordPress portfolio (it's applicable to any portfolio, really).
I think a good rule of thumb is to keep things simple and try to eliminate any extra clicks for users. In other words: If you can put a good amount of your clips all on one page and still make it look simple, do it. Know how annoying it is to go to a newspaper's Web site and have to load an entirely new page for each photo in a 50-photo slideshow? It's the same concept.
If possible, try to include subheadings as well as the article title with each piece of work that you add – just as with a real article, they dramatically increase the chances of someone reading on. And, as already mentioned, if you're able to use pictures it can make a real difference.
In the case of an author portfolio rather than a journalist one, consider using shorter excerpts rather than full chapters. It can be overwhelming for readers to be faced with dense chapters to navigate so offering the option of something shorter is normally appreciated.
If you're building an academic portfolio, make sure that you're meeting the requirements of whichever institution you're applying to. Critically, make sure that you've chosen a sufficient variety of papers – don't submit one with three or four with a very similar structure. There may also be restrictions on how many papers you can submit from any one course.
Most writers include some sort of overview in their portfolio to provide context. It's up to you to make this as long or as short as you want – I've seen people including a full CV or just a few lines of text to explain who they are.
USE THE BIO AS A SPACE TO TELL A STORY
What to include in your bio? Well, your job title and company are a good place to start. Then, many writers use the bio as a space to do what they do best – tell a story. If you can get some attention by weaving together some bullet points that fulfil your portfolio's objectives (see step 1), that's great. Can you explain some of your best creations or achievements?
For students and graduates, this is a place to mention your college, your major and year, your roles on campus and any other information that will give people a flavor of who you are. But consider – always – that this is a public piece of work and if you're asked about it later, you don't want to squirm.
Before attempting this section, it's generally worth firing up a word processor so you've got an idea of word count. Realistically, 200 words is probably the limit of what you should go for – readers want to get an overview of you in ten seconds or less, so make every word in those first sentences count. No fluff, no buzzwords – just plain-spoken facts about you.
CV or no CV?
Back again to NPR's Lars Schmidt in the Poynter piece:
He urges journalists to "include a resume and have it up on your portfolio." Yes, a resume. An easy-to-find resume, Schmidt said, is still the best way to say, "here's what I can bring to your organization."
So adding a CV is considered a good idea, but if you choose to do so, make sure it's formatted correctly – often you'll find it looks more professional to embed it within your clips than to paste it in plain text somewhere. If you have a portfolio service where you can include it as a separate document, all the better.
Finally, make sure you've got your contact details. In many great portfolios, this is in the form of a call to action – e.g. "contact me via email at xxx@xxx.com", leaving the reader in no doubt as to what to do next. You'll also want to include social media links so that people can find you on Twitter, LinkedIn, Tumblr and anywhere else you maintain a professional presence. If your Facebook page contains embarrassing pictures, don't link to that – obviously.
What not to add
From personal experience, I can tell you it's normally best not to include the following in a profile.
1. Your age – nobody wants to see this, especially if it translates to 'young and inexperienced'. If you must put a number, make it about your experience – "I've been a reporter for ten years".
IT RANKLES WHEN WRITERS WRITE ABOUT WHAT THEY ONE DAY "HOPE" TO BECOME
2. Lack of confidence – in general, it rankles when writers write about what they one day "hope" to become. If you haven't got there yet, it's fine, but there's no need to draw attention to that fact. It damages a reader's belief that you'll deliver quality.
3. Grammatical mistakes – obviously.
4. Condescension – it's OK if you're great, but if you're that good a wordsmith you'll be able to tell me that without making me feel like the little guy. The trick is to make your audience feel good about themselves at the same time as showcasing your own skill. So no spammy header lines, no passive-aggressive copy and no cockiness. Just be honest, open and proud.
Congratulations! If you've followed the advice above, you should have an awesome writing portfolio, ready to go. Now, time to get it out there. Even if you're really just planning on sending the portfolio to one person, this is a worthwhile thing to do. For most people, getting more visibility to your portfolio will result in a higher search ranking, as search engines like to see social media shares, inbound links and clicks through. That means that your portfolio is more likely to appear in future searches, which can be useful for personal branding and in any future job hunt. So…
Get sharing
Make sure your friends and family know all about your portfolio. Share it on Facebook first to ask for feedback (you'll be amazed at what you missed), and then cast the net a little wider on Twitter, Tumblr, LinkedIn and your other social networks. Ask people to like your page on Google Plus too – this is factored into Google's ranking algorithms and will result in a higher search score for your portfolio.
Get linking
You need to drive traffic to your portfolio for it to be shared, so it's a good idea to start dropping the link around the place. Put it in your email signature and in the profile pages of your social networks, especially Twitter (if you've got an account!). You may also want to make sure that it's included on your personal blog and your LinkedIn page (clippings.me users can actually embed their clips right into their LinkedIn pages).
Keep it updated
There's nothing worse than an out-of-date writing portfolio. We recommend returning to your profile a couple of times a month to check that the links are all working and to add new pieces of work. This is a good thing to do because it allows you to build up a following around your portfolio, and it also shows the evolution of what you do, proving that you're active in the field and a good bet for your target audience!
Bibliography:
http://www.prospects.ac.uk/how_to_write_a_cv.htm